Meet the Citizens SPL Roof Conditions Requirement
SkyeTec's Roofing Division Has You Covered for Citizens SPL Roof Conditions Requirement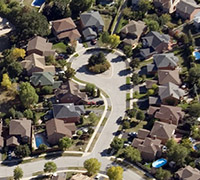 Citizens stipulates that roofs that are damaged, have visible signs of leaks, or have a remaining useful life of less than three years are not insurable.
If you have a shingle roof more than 25 years old OR your home is older than 50 years and your roof has any other type of roof material, you must have proof that your roof has been replaced or that the remaining useful life is at least three years. In order to ensure your coverage eligibility, you need the required documentation. SkyeTec can help by providing an evaluation of the condition of your home's roof.
SkyeTec utilizes Florida licensed roofing contractors to provide the necessary documentation that demonstrates eligibility for coverage. SkyeTec has continuous coverage across the state, making it easy for homeowners to obtain the roof inspection in a timely manner.
SkyeTec stores the completed Roof Condition Certification Form (CIT RCF-1108) and digital photos on a secure server for easy retrieval if copies are needed. SkyeTec personnel undergo extensive and ongoing training to provide the highest quality service, both technically and professionally. SkyeTec personnel are background and drug tested and fully insured.
Contact us online or order a Roof Condition Evaluation by phone at 1.877.531.2407.